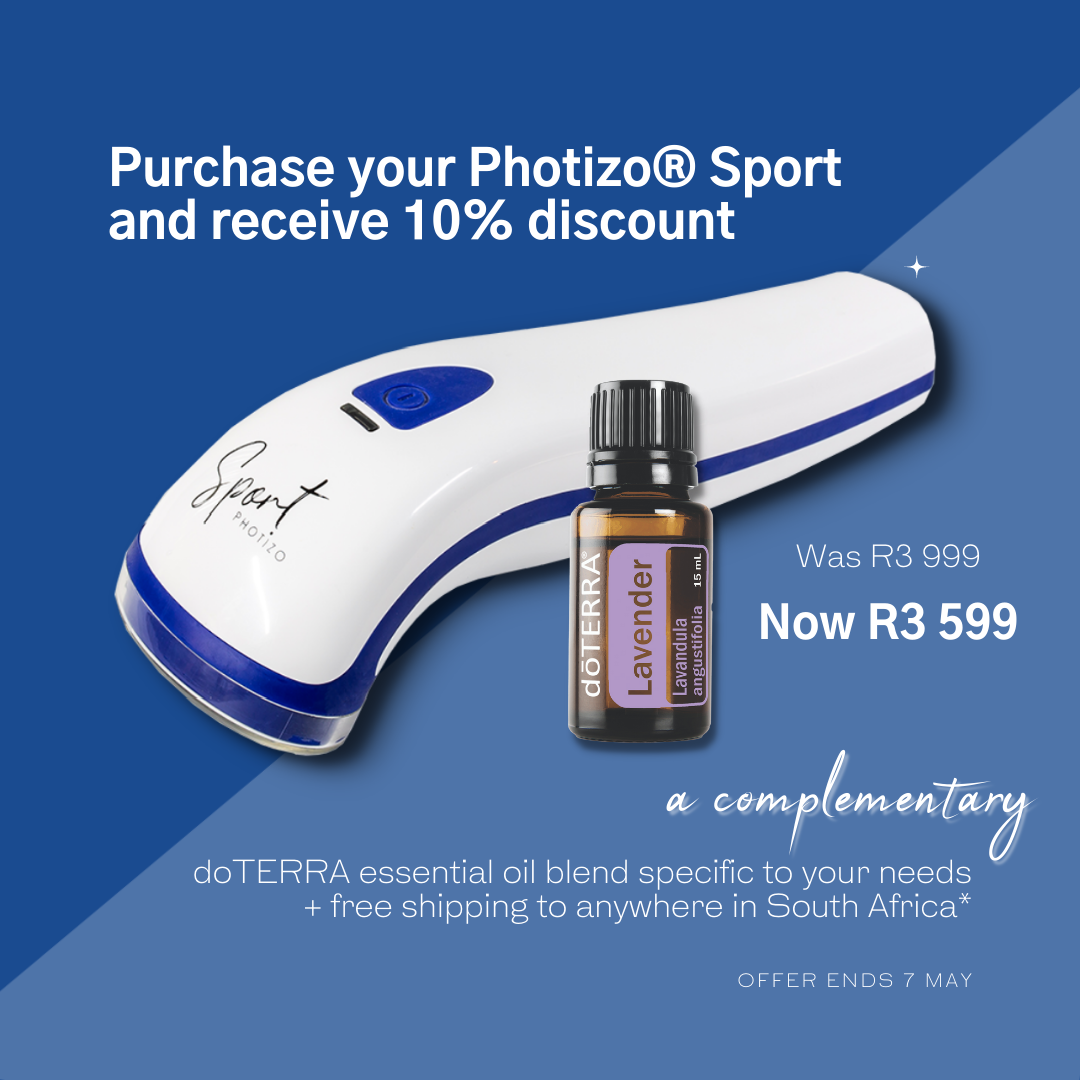 Treat non-chronic injury-related pain!
Photizo® Light Therapy harnesses the healing power of red and infrared light at specific wavelengths & frequencies proven to be effective in accelerating natural healing of the body, reducing swelling and inflammation, stimulating the immune system and relieving pain.
Complete the form below to claim your 10% discount and start the conversation with one of our consultants.  
A qualified professional will ask you a few questions about your injury to equip them with the necessary information to blend the perfect complementary essential oil for you to use alongside your unit.
Alternatively, email us at support@resonancesa.co.za.   
Claim your 10% discount while stocks last:
Combine the best of science + the healing power of light
Did you know? Injured cells can actually be rejuvenated by light.
Using these devices, wounds and other injuries can heal faster and chronic conditions can be managed without the over use of pain and anti-inflammatory medications within a few treatments.
Photizo Sport assists in the treatment of non-chronic pain associated with injuries that could, for example, be caused by soft tissue injury due to overuse, joint injuries due to strains, sprains or fractures, and normal bumps or bruises.
But don't take our word for it, take theirs.
This is just some of the feedback we have received from individuals using our products.
Feel free to send us feedback on your own experiences, we'd love to hear from you.
Discover the Photizo Range
Photon Therapy Systems was founded in 2005 and is a South African company focused on providing leading-edge light therapy solutions to healthcare professionals and end users.
Perfect for treatment of pain associated with arthritis and muscle spasms.
Relieves stiffness, promotes relaxation of muscle tissue and temporarily increases blood circulation.
Assists in the reduction of pain and inflammation associated with acute and chronic wounds, making it the ideal solution for mothers recovering from a C-section birth.
Helps to reduce fine lines; wrinkles and crow's feet; improve skin texture and tone; and reduce the appearance of puffy eyes and dark under-eye circles.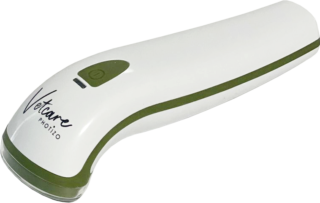 Helps to treat animal skin conditions such as wounds, lacerations, abscesses, saddle sores, skin allergies and eczema; musculoskeletal problems such as arthritis, tendonitis, overuse injuries and muscle spasms; any area treated surgically, including skin grafts; as well as corneal ulcers, viral-related conditions and sinusitis.